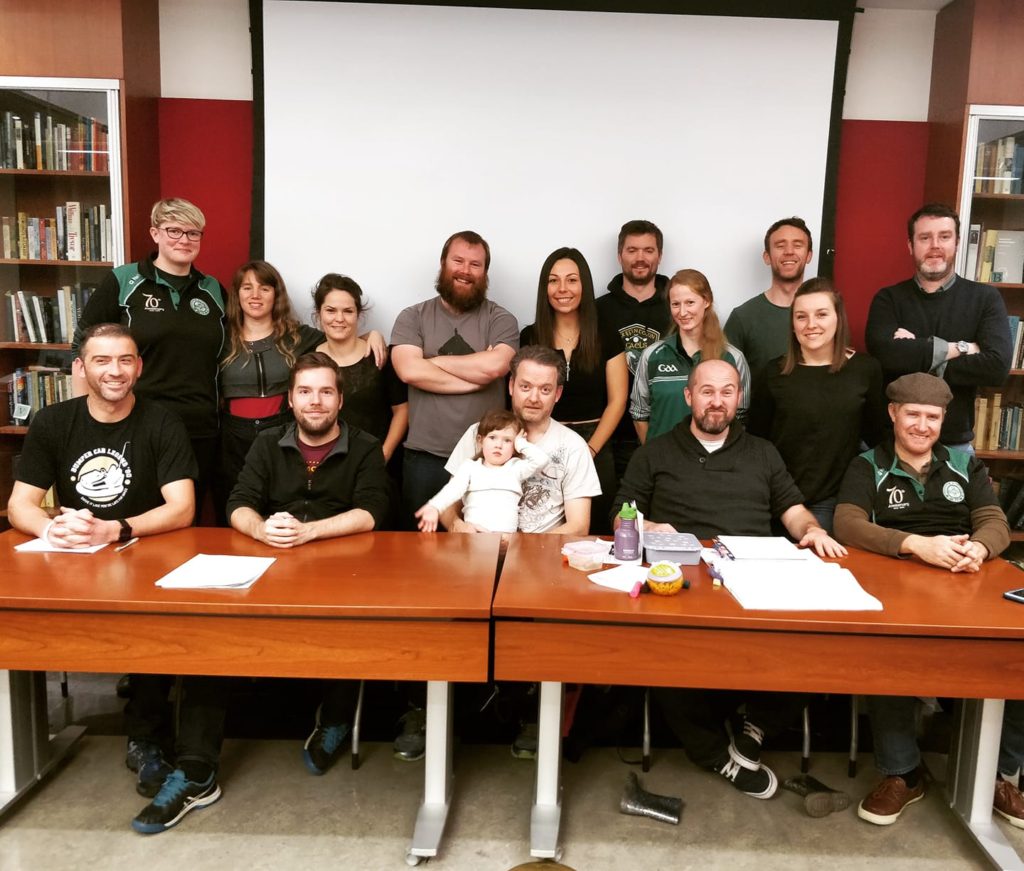 Meet your new Executive Committee for the 2019 seasons. Many thanks to the 2018 Exec for their trojan work during what was one of the biggest years in the club's history. Thanks to out going members Saraid McCarrick and Michelle Lee, you will be missed.
And welcome to new members Dave Glynn, Mariette Parrod, Claire Lubell and Emer Ní Luain. Best of luck for the year ahead!
Thanks also to all the members who attended the AGM.