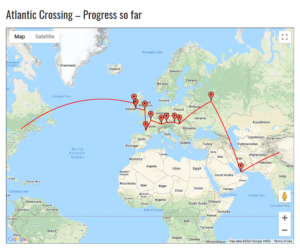 Week 17 of the Atlantic Crossing Challenge!
We're currently in Xinjiang which, as everyone knows, is an autonomous region in the north of China.
And we're still continuing east towards our final destination, Beijing, with a long way to go and only ten days left, how close can we get?