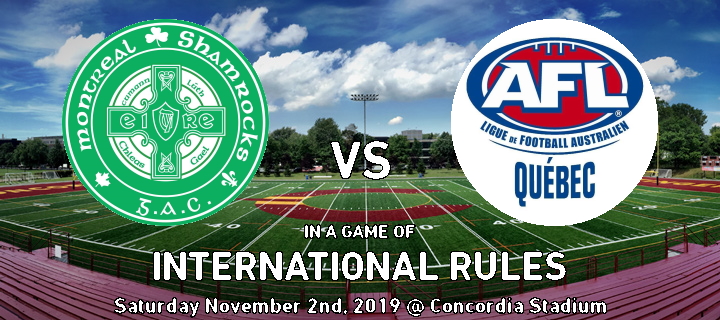 Join us for our Annual International Rules game against AFL Quebec, on Sunday the 2nd of November at 3:30pm at Concordia Stadium
Last year the Shamrocks routed AFL Quebec with a commanding performance, so expect no quarter to be given this year as they look for revenge. Will it be two in a row for the Shams? or will AFL Quebec show us how it's done?
Anyone who wants to play should feel free to come tog out, the more the merrier.
But if you'd rather spectate then come along as a supporter and make some noise, you'll be more than welcome.