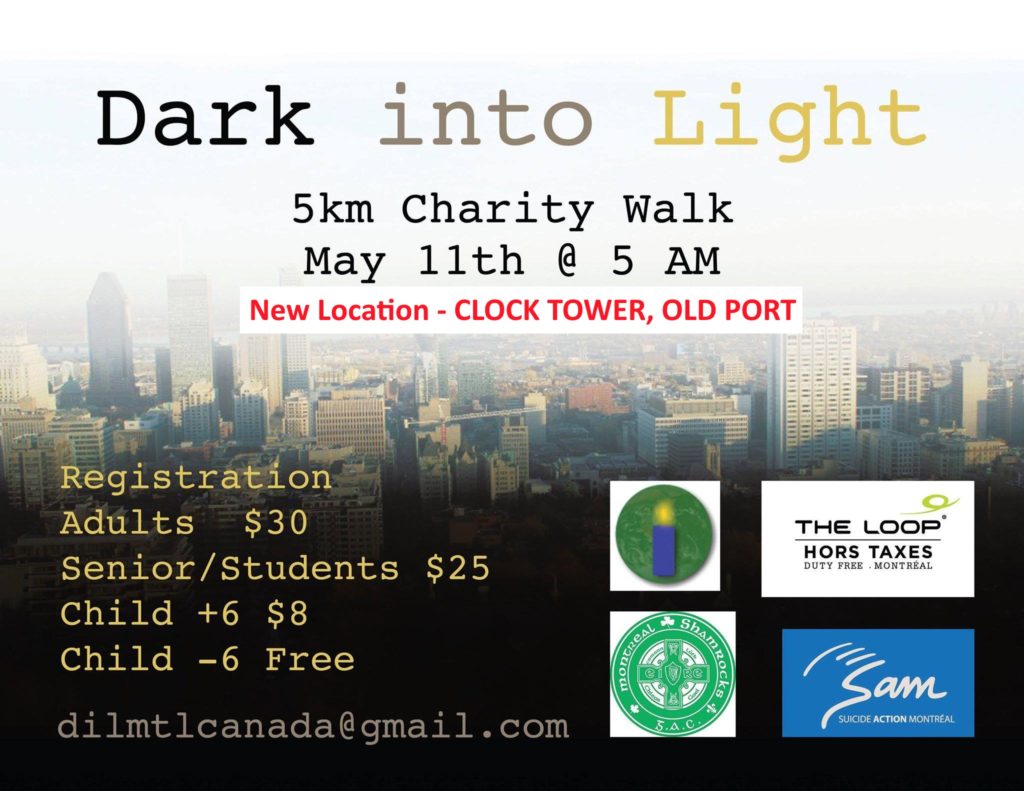 It's time to register for Dark Into Light
Call by to Hurley's Irish Pub on Friday, April 12th, anytime between 4pm and 8pm to register for the charity 5km happening on May 11th. Organisers will be there to answer any questions you may have and provide more information about the cause and the event itself.
Registration fees-
Adults – $30
Senior/Students – $25
Child +6 – $8
Child – 6 – Free
If you are unable to attend the registration event, you can register online by Interac payment to montrealshamrockspayments@gmail.com
We will then send you a confirmation e-mail and specific details of the event on the 11th May.
Dark Into Light is a charity 5km walk/run to raise awareness and funds for suicide prevention.
This event is modelled on the original Darkness Into Light movement created by Pieta House in Ireland. From 2020, will be officially join that worldwide project, joining tens of thousands walking for the same cause across the globe. Learn more about Darkness Into Light here