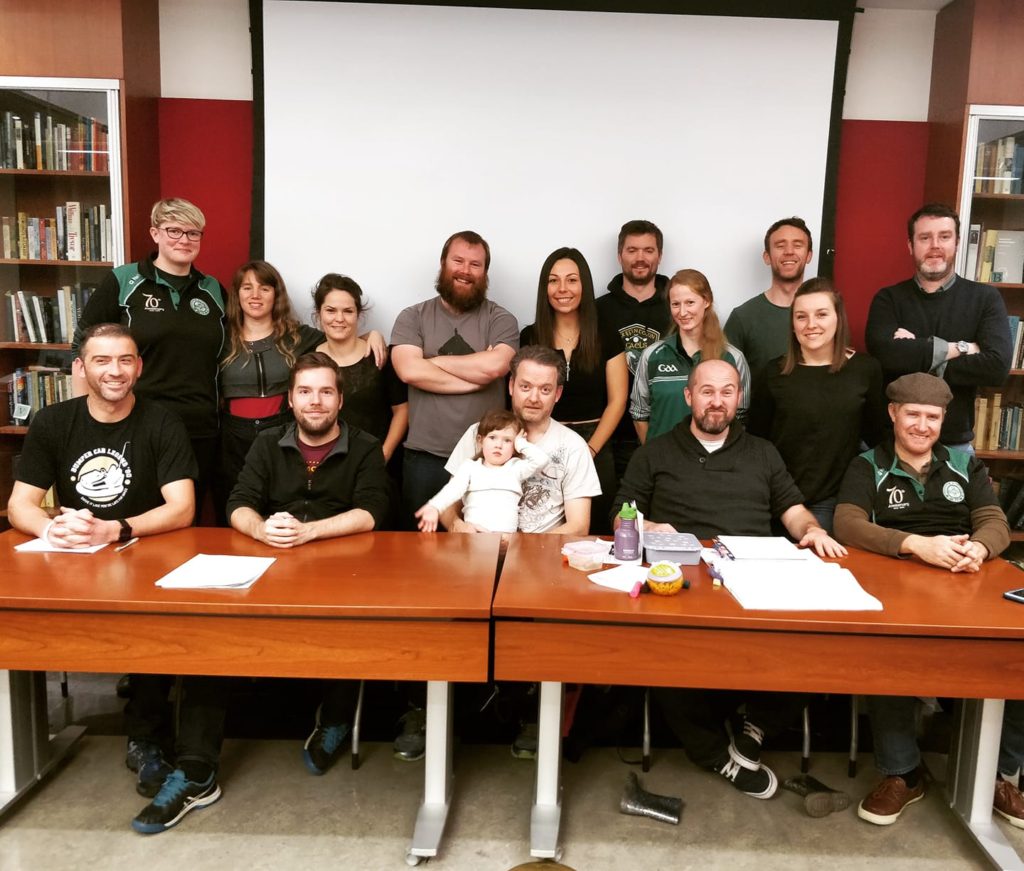 On Friday, 25 October 2019 at 19:00 in the School of Irish Studies at Concordia, we have the Montreal Shamrocks AGM!
An important part of the AGM is to nominate and appoint the incoming Executive Committee for 2020. Positions to be filled are as follows:
Chairperson
Vice Chairperson
Secretary
Treasurer
Public Relations Officer (PRO)/Website Manager
Registrar
Ladies football rep
Mens football rep
Hurling rep
Camogie rep
Youth Officer
French language officer
Social officer
Development Officer
A description of the roles of the senior executive positions can be found through this link;
https://gaelicgamescanada.com/committee/roles/
Members can nominate other members to fill these positions, where more than one person is nominated, it will be put to a vote.
All members are also invited to submit motions on rule changes or initiatives for the future.
So come on out and join us for our AGM, and then follow us onto Hurley's or feel free to join there if you can't make the meeting.