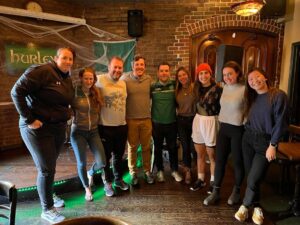 A big thank you to everyone who came out to our 2022 AGM.
First, a heartfelt thank you to everyone who has decided to step down this year, Martin Burke, Barry Cox, Shera Robinson, Aidan Gallagher, Davy Healy, and Ariane Jodoin. Your contributions have been immense.
And a big welcome to our new exec members who are stepping up to help run the club: Jasmine Akkermans, Iliana Loupessis, Audrey Mathieu, Eloise Raymond-Desrosiers, Alicia Corriveau, and Jillian Simpson
Here's to another year!