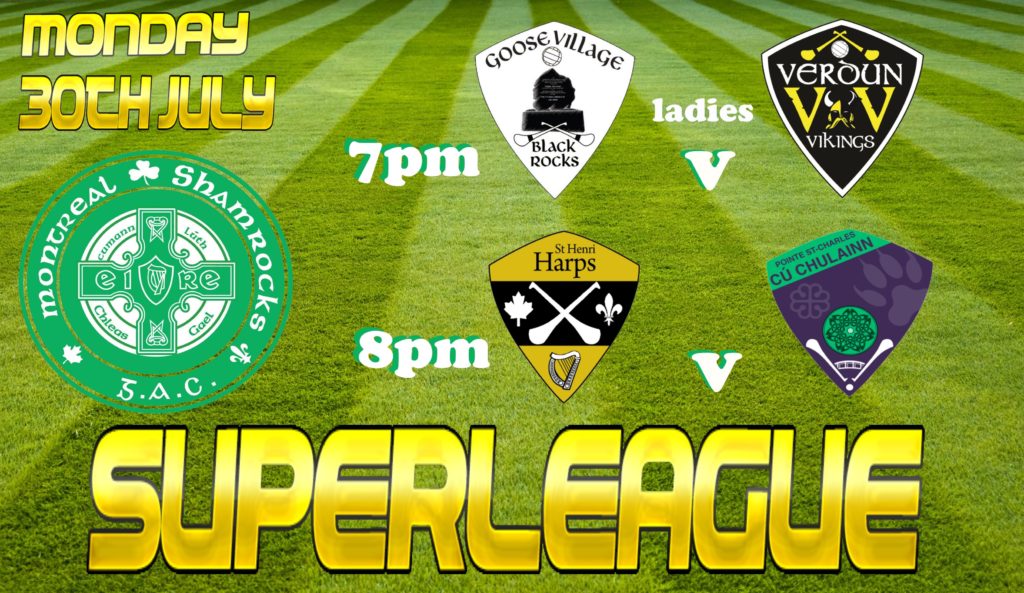 We're firmly in the business end of the season now, with several team's place in the finals balanced on a knife's edge. And that should set the stage for some outstanding games this week, in both Ladies' Football and Hurling.
First to line up in Ladies' football are the Verdun Vikings and the Goose Village Blackrocks. The Vikings have been struggling to find their form and a result of this inconsistency they're currently propping up the bottom of the table and four points adrift. They'll need a bit of luck and a lot of determination if they're to make it to the final, but they're by no means out of contention. And with a possible eight points up for grabs between now and the end of the season, it's far from impossible. The comeback, if there is to be one, starts here.
But this Blackrocks side is probably not the one the Vikings would choose to face right now. Having taken a commanding lead against Gaels in their last game, only three days ago, they'll be riding high and feeling assured that they're back on top. But tiredness may well play a factor, as well as over confidence – and these Blackrocks would be right to be wary, a strong start from the vikings has rattled this side before.
On paper the Blackrocks would be favoured, but you cannot discount this Vikings side. This should be a closely fought affair, with plenty of action at both ends.
Next up top of the table PSC Cu Chulainn will be facing off against bottom side the St Henri Harps in our Monday Hurling fixture.
PSC's aura of invulnerability was shattered a week ago by Na Fianna Rouges, and sensing blood in the water, the Harps will be hoping to deliver a follow up blow of equal measure. Now is certainly the time for it, with two games in hand over second place Na Fianna, and only four points separating the top and bottom sides, the Harps will be hoping to burst through and take enough points to secure their place in the final.
Despite an end to their undefeated streak, PSC are still in a strong position, with four games left to play, and ample scope to move out of reach of the rest of the pack. A win here would put them just a single win away from a place in the final. At this point, it's PSC's league to lose, and while the Harps will be eager to help them do that, the odds are in PSC's favour.
But this league loves nothing more than an upset, so be sure to come along and catch these two sides battle it out in what promises to be a fast paced and frantic game.
Both these fixtures are on Monday the 30th of July at Vanier College
7:00pm – Verdun Vikings (Ladies) vs Goose Village Blackrocks (Ladies)
8:00pm – St Henri Harps vs PSC Cu Chulainn