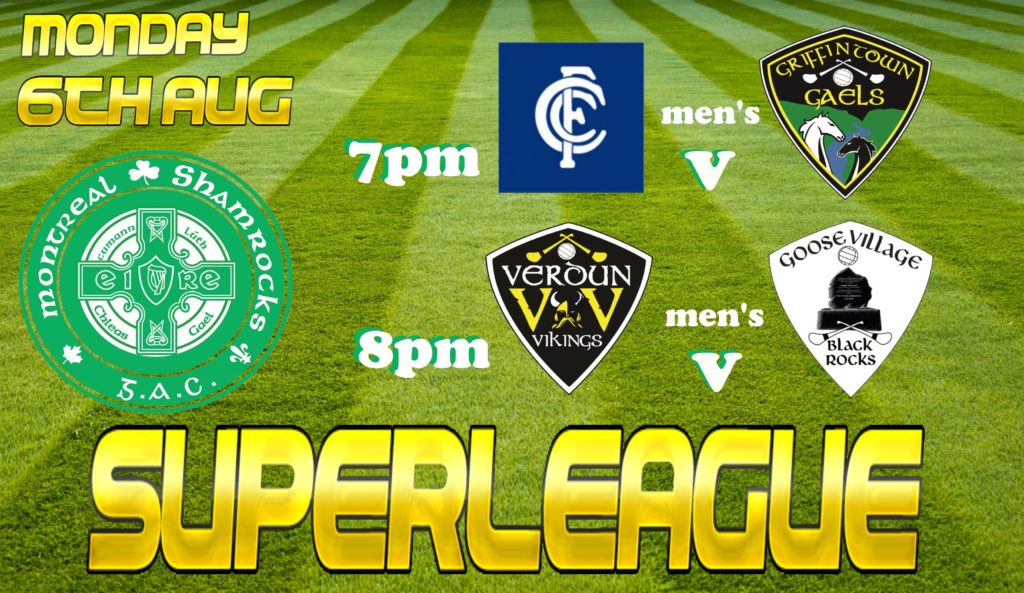 It's an all men's football fixture this Monday at Vanier, where the race for a spot in the finals is tightening.
First up, the Montreal City Blues will line up against the Griffintown Gaels. The Blues come into this game off the back of a close fought win against the Goose Village Blackrocks, where they dominated the first half and held off a rallying Blackrocks to edge out a win. Now in second place on score difference, they'll be looking to avenge their loss to the Gaels earlier in the season, and to use this as an opportunity to shore up their position.
The Gaels will be looking to repeat the performance that saw them run out comfortable winner last time these sides met, and they're in dire need of a day like that one now. They know full well that their chances of making it into the final are slim at best, they need a win here to keep their hopes alive. But even then it will require them not to drop a single point between now and the end of the season, and hope for favourable results in other fixtures.
Neither side will want to give an inch, and with this being the last chance saloon for the Gaels, this game should be closely fought, tense, and dramatic.
Afterwards, the Goose Village Blackrocks will face off against the Verdun Vikings. The Blackrocks will be closely watching the preceding game, as they're tied on points with Blues, and in third place by virtue of score difference. A win for the Blues will put all the pressure on the Blackrocks to try and keep pace, where as a Gaels victory will offer an opportunity for the Blackrocks to take the second place spot from their rivals.
Either way, the task at hand will be a formidable one, as the Vikings are yet to drop a point this summer and will have every intention of continuing in that vein. The Blackrocks were just pipped at the post in their last game, so they'll be eager to make amends for that, but this Vikings side has had a consistency of form this summer that has made their place in the finals almost a certainty. No team is invincible though, and this Blackrocks side is more than capable of doing the business, but will this be their time to shine?
This game promises much, and should deliver it in spades.
Both these fixtures are on Monday the 6th of August at Vanier College
7:00pm – Montreal City Blues vs Griffintown Gaels
8:00pm – Goose Village Blackrocks vs Verdun Vikings