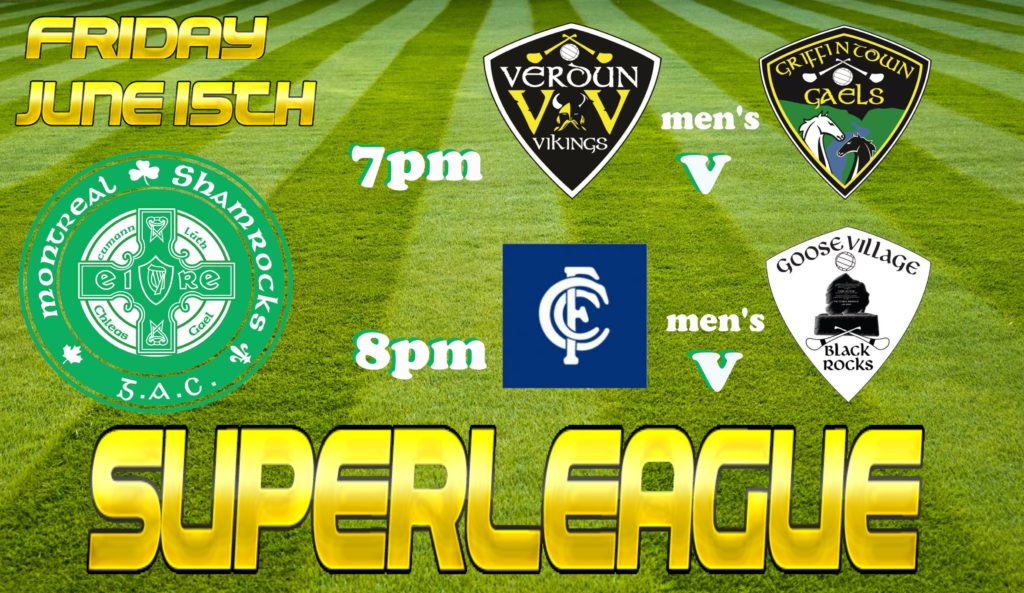 Finishing off week three of the 2018 Summer Superleague, we have the Men's teams taking to the field for their second set of fixtures.
First up the Verdun Vikings will be up against the Griffintown Gaels, the Gaels were narrowly pipped at the post in their last fixture, and will be looking to take what they must feel is a much deserved win, meanwhile the Vikings will be aiming for another win to solidify their position at the top of the table.
Next up Montreal City Blues will be looking to build on their last performance and claim a very prestigious scalp as they square off against winter superleague champions Goose Village Blackrocks, who will need a performance at least on par with their one against the Griffintown Gaels if they're to keep themselves in contention for the number one spot.
Both these fixtures are on Friday the 15th of June at the Trenholme Park
7pm – Verdun Vikings Vs Griffintown Gaels
8pm – Montreal City Blues Vs Goose Village Blackrocks