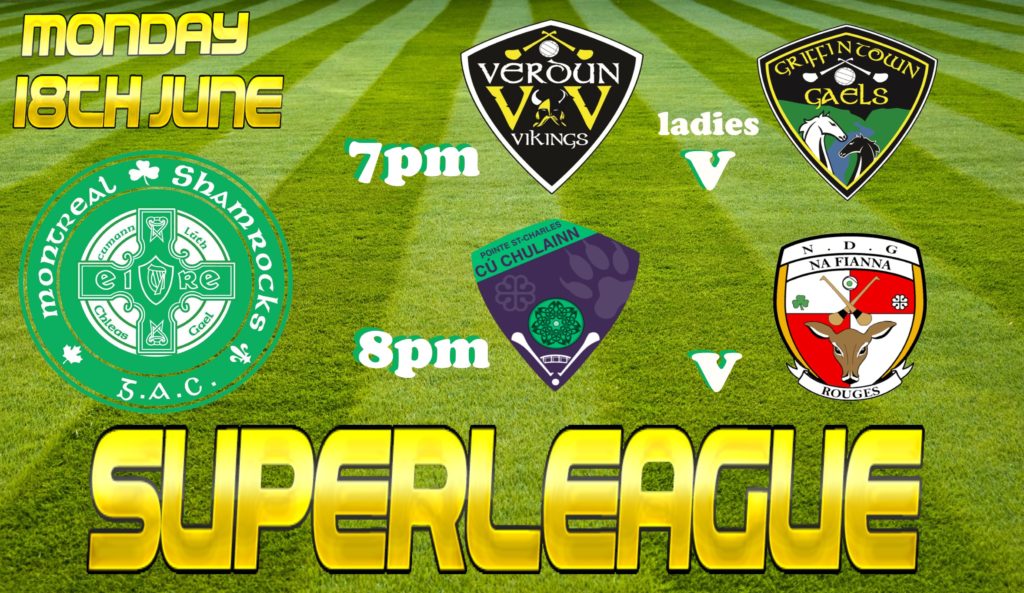 Week four of the summer superleague see Ladies' Football and Hurling action.
First up is the Verdun Vikings Vs the Griffintown Gaels in Ladies' football, these teams met back in week one where the Gaels held on against a determined Vikings side to win by a single point, this time the Vikings will be looking to reverse that result and put some points on the board, where as the Gaels will be looking for a win that would take them to the top of the table.
Next in the Hurling Na Fianna Rouges will square up against PSC Cu Chulainn – these teams met one week ago and a full strength PSC took Na Fianna to task, racking up an impressive win. One week later and Na Fianna will be looking to put a stop to any notions that PSC might have about having it all their own way this season, and hoping that key players will be back to make the difference.
PSC, buoyed by such a strong start, will be hoping to make it two for two, and with that putting themselves in a commanding position on atop of the league.
Both these fixtures are on Monday the 18th of June at the Vanier College
7pm – Griffintown Gaels (Ladies) Vs Verdun Vikings (Ladies)
8pm – PSC Cu Chulainn Vs Na Fianna Rouges