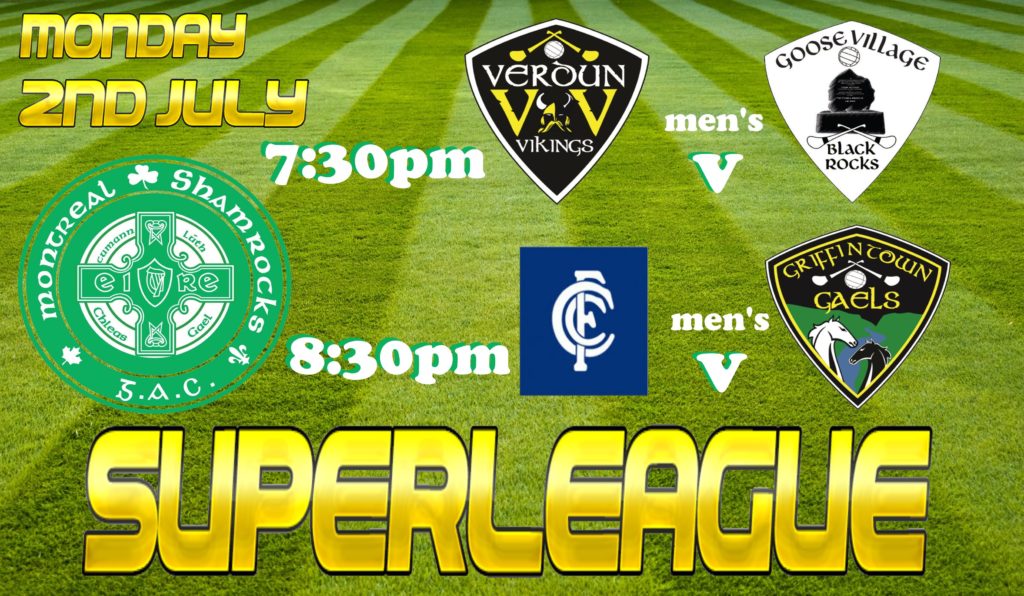 In the first set of fixtures for week six of the Summer Superleague sees all four men's teams in action after a three week break.
The opening game sees the currently unbeaten Verdun Vikings squaring off against Winter Superleague Champions the Goose Village Blackrocks. The last time these sides met it was the Winter Superleague final where the Blackrocks confidently saw off the Vikings. This time the Vikings will be hoping to right that particular wrong, and given their current form, they've every chance of doing so. The Blackrocks for their part are currently in third place, but only one points difference and would delight in putting one over on the vikings, a result that could see them go top depending on how the second fixture of the evening shakes out. This will be a tense affair, and although it's early days the result of this match could well set the tone for the rest of the season.
Following up, Summerleague newcomers Montreal City Blues will meet the last of the old guard, the Griffintown Gaels. The Gaels are still hungry for a win to kickstart their season, and will be looking to what went right for them in their previous matches as a source of inspiration and reflection.
But this might not be enough against a Montreal City Blues side that, after some opening game jitters, took the game by the scruff of the neck against the Blackrocks and will have every intention of doing the same again. Currently second by virtue of points difference and only two points behind the leaders, the Blues would love nothing more than to keep the pressure on the leaders and prove that their last result wasn't simply luck. Expect a physical game, with both sides looking to prove something.
Both these fixtures are on Monday the 2nd of July at the Vanier College
7:30pm – Verdun Vikings vs Goose Village Blackrocks
8:30pm – Montreal City Blues vs Griffintown Gaels