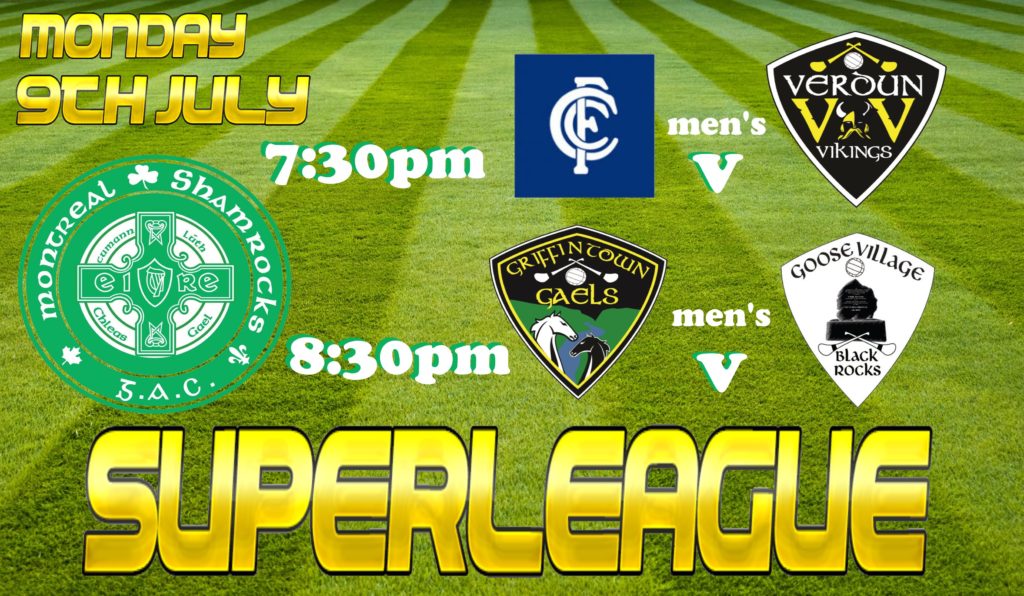 Week seven sees the return fixtures from all the way back in week two of the Superleague, as the men's teams line up for what promises to be another set of hard fought games.
The opening fixture sees the Montreal City Blues face off against the Verdun Vikings. The Vikings are currently undefeated in the Summer Superleague and will look to keep this streak alive with a performance similar to the one they gave when these teams last met. However the Blues won't be happy to give a repeat performance, and they're not the same team that first took to the field all those weeks ago. And with a win against the Blackrocks putting them just behind the second place Gaels on score difference a strong performance here could see them leap into second, and keep the pressure on Vikings themselves.
Following what promises to be a tense and tight affair, the Griffintown Gaels will line up opposite the Goose Village Blackrocks.
The Gaels and Rocks share two points apiece, but the score difference is much wider than between the Gaels and Blues. This makes things straightforward for the Rocks, they need a win here. As they took both points the last time these sides met, expect them come out strong and to give no quarter. The Gaels for their part will be aware that a decisive win here would go a long way to cementing their place in the final at the end of the summer, so they'll be in no mood for mercy. Expect a fierce clash between two well matched sides.
Both these fixtures are on Monday the 9th of July at the Vanier College
7:30pm – Montreal City Blues vs Verdun Vikings
8:30pm – Griffintown Gaels vs Goose Village Blackrocks