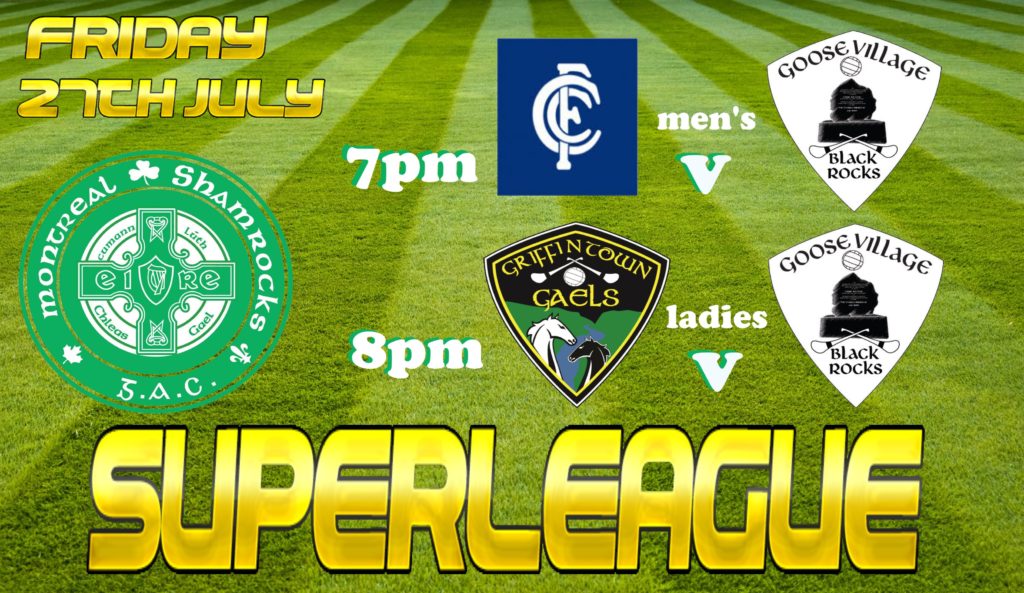 The second set of fixtures this week is all about football as the Goose Village Blackrocks men's and ladies' teams both take to the field, facing the Montreal City Blues and Griffintown Gaels respectively.
First up, the men's football sees the Goose Village Blackrocks face off against superleague debutantes the Montreal City Blues. Following Monday's result, the Blackrocks are now six points adrift of the top spot with a game in hand, but only two points stand between them and their opponents tonight. Dreams of topping the table will have to be put on hold for the moment, as the more pressing matter of seeing off the competition for their precarious second place slot takes precedence. The Blackrocks will be hoping that their win over the Gaels two weeks ago will give them the momentum needed to overcome the challenge the Blues present, and from there make their push to the top.
The Blues will be looking further back than two weeks for inspiration, but should find plenty of it in their previous meeting with the Blackrocks. A repeat of the grit and determination they showed that night would be very welcome here – it would lift them into second place, and keep them in the running for a place in the final, and showing the more established superleague sides that they're not to be underestimated.
With so much to play for, and both sides looking to have most of their squads available, expect this to be an unrelenting battle that could give a strong indication as to which one of these teams will make the superleague final.
Next, we have Ladies football which sees the Goose Village Blackrocks taking on the Griffintown Gaels. The Goose Village Blackrocks find themselves in a somewhat similar situation to their male counterparts. Currently in second place they trail the leaders, and their opposition tonight, by a mere two points, but unlike the men, they have two games in hand, putting them on stronger footing coming into this clash.
The last time these sides met was two weeks ago, with the Gaels coming off the better. The Blackrocks will be itching to write that particular wrong, and know that a win here could put them back on top. Anything less would keep them in second where they'll undoubtedly find the Verdun Vikings snapping at their heels.
The Gaels will have the confidence that their last performance gave them going into this, but also knowing that they have a lot less room for error. With only two games left to play after this fixture, they'll need every point, and a dose of good fortune, to maintain their place at the top.
This promises to be an intense game and with so much at stake, expect nothing but the best from both these teams.