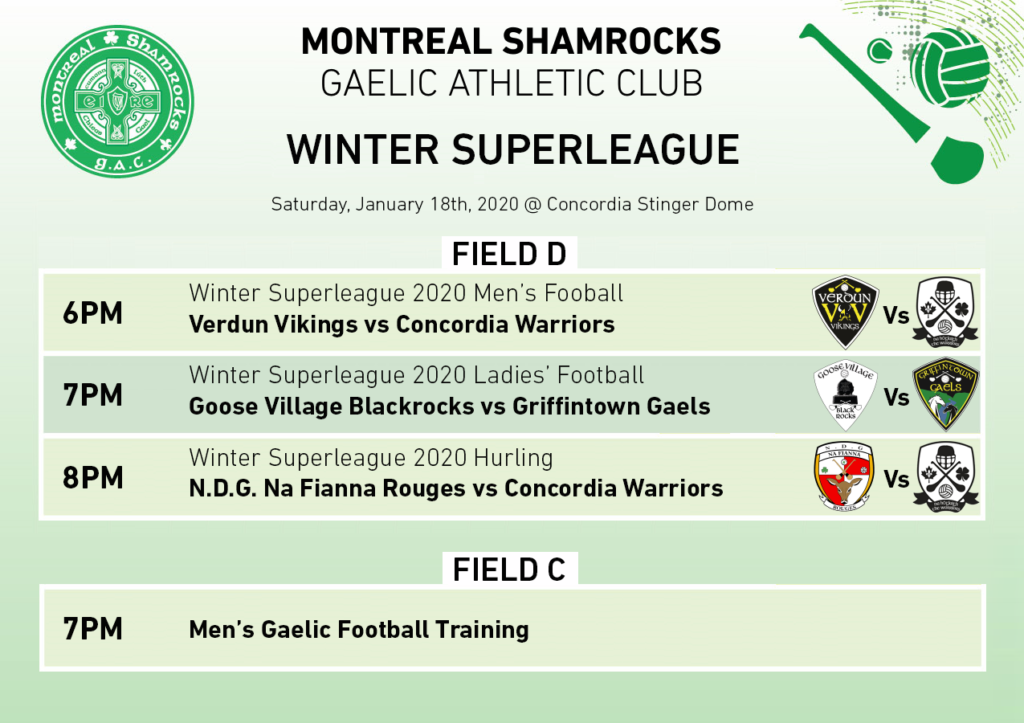 Coming up this Saturday, the 18th of January at the Stinger Dome –
6pm – Verdun Vikings (Men's) vs Concordia Warriors (Men's)
7pm – Goose Village Blackrocks (Ladies') vs Griffintown Gaels (Ladies')
8pm – Na Fianna Rouges vs Concordia Warriorss
This week sees the Verdun Vikings and the Concordia Warriors will battle to see who will join theGriffintown Gaels at the top of the men's football table.
Following that, the Goose Village Blackrocks and the Griffintown Gaels will clash in the Ladies' Football league, both eager to match the pace set by last week's winners, the Concordia Warriors.
And speaking of the Warriors, the Concordia Warriors Hurling team will have their inaugural game as our final fixture of the evening, as they face off against last year's champions, N.D.G Na Fianna Rouges.
And in addition to all that superleague action there will be a training session on Field C at 7pm for all the men's footballers, perfectly for those of us who don't have a game this week.
We hope to see you all there!