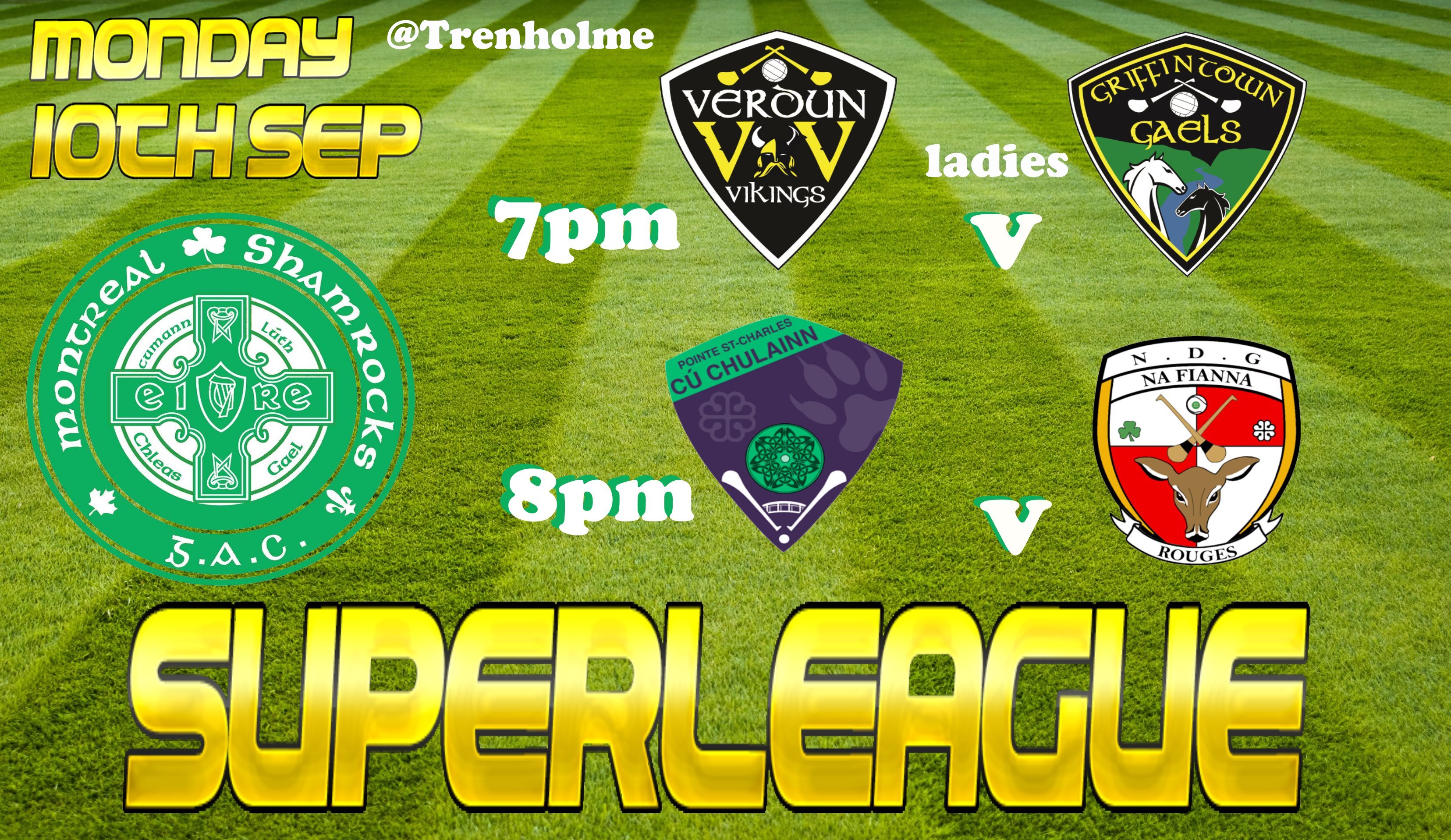 The first fixtures after the Eastern Canadian Championships will see Ladies' Football and Hurling action.
In the ladies' football, we have a game that could well be the decider for the Griffintown Gaels as they will be squaring up against the Verdun Vikings, who, have just a single path to the final available to them. The Vikings have to win this game, and win their final game against the Goose Village Blackrocks in order to tie on points with the Griffintown Gaels. They will also need to overturn a ten point score deficit over the course of these two games. Anything less than this will mean that the Griffintown Gaels will be joining the Goose Village Blackrocks in the ladies football final.
This is not an easy task, and it might even lead some to prematurely declare that the Vikings season is already over – but anyone who thinks that wasn't watching the ladies' teams in action at the Eastern Championships. The Vikings players will be building on their strong performances at the weekend, and the Gaels themselves will know that a place in the finals beckons and will be looking to finish this on their own terms. With so much on the line expect a flowing exhibition of football as both sides give it their all in one final push.
Next, we have a very important game of Hurling as Na Fianna Rouges take on PSC Cu Chulainn. The road to this point has been full of twists and turns. Initially, Na Fianna held their destiny in their own hands, and a win over St. Henri would have been enough to secure their place in the final. But it wasn't to be, and the Harps struck hard and swung the pendulum back in their direction. But as fate would have it, St Henri failed to capitalise on this, and a loss against table toppers PSC Cu Chulainn shifted momentum back to Na Fianna.
Now as we enter the end game Na Fianna find themselves, one again, with a very simple proposition. Win here and secure a place in the final. Anything else, and they'll be reliant on PSC beating St Henri in the last game of the season in order to go through.
Anything else, and they'll be spectators for the final.
PSC for their part will see this as an opportunity to test themselves against a probable finals opponent, Na Fianna have gotten the better of PSC once already this season, so they'll not want to be complacent. But if ever there was a time to work the kinks out and experiment, then it's not.
This should be a fast and frantic game of Hurling, and expect both teams to leave it all on the field.
Both these fixtures are on Monday the 10th of September at Trenholm Park
7:00pm – Griffintown Gaels (Ladies) vs Verdun Vikings (Ladies)
8:00pm – Na Fianna Rouges vs PSC Cu Chulainn