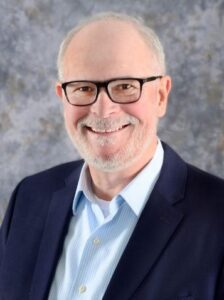 Fogarty Law Firm
Canadian Immigration and Citizenship Attorneys
What we do: We enjoy helping Shamrock members and friends obtain legal status in Canada,
renew or change their current status (example, from student to worker), apply for permanent
residency (example, as a skilled worker or sponsorship by spouse), and to eventually apply for
citizenship if desired. As a law firm, we are also authorized to apply for judicial review at
Federal Court against negative decisions on any of the aforementioned applications. In recent
years, our practice has expanded to offer specialized services in entertainment law for musicians.
How does it work? To provide legal advice, we start with an initial, paid consultation, normally
held by video conference.
What's the deal? Mention the Shamrocks when you book your appointment, to benefit from a
special rate for your initial consultation, whether as an individual or for your business.
What's included in a consultation? We will meet with you to review your documents in detail,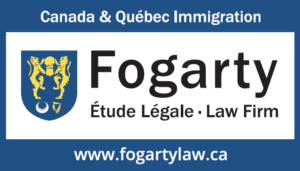 answer your questions, and help you understand the legal issues that you are facing. We will
discuss possible next steps, likely timelines, and costs involved. This will be followed by an
email summarizing the consult. You may even discover some legal options that you did not
realize were available to you!
What comes next? If you choose to work with us on your file, we will build an action plan for
your situation, which you would then approve in a retainer agreement.
Did you know? Ireland, the U.K., and Canada all recognize dual and multiple citizenships.
What is the Fogarty Law & GAA connection? Attorney Stephen Fogarty's ancestors hailed from
Liscrea, near Thurles, the town where the GAA was born. We are thus doubly proud to support
the Montreal Shamrocks GAC!
Call us today or use our easy website contact form to secure your better future in Canada.
Contact form:: Contact us
Telephone: 514-633-9289
Toll free: 1-844-689-9289
Address: 185 Avenue Dorval, Suite 106, Dorval, Quebec H9S 5J9
Visit Site
Fogarty Étude Légale
Avocats spécialisés dans l'immigration et la citoyenneté canadienne
Ce que nous faisons : Nous aimons aider les membres et les amis des Shamrocks à obtenir un
statut légal au Canada, à renouveler ou à changer leur statut actuel (par exemple, d'étudiant à
travailleur), à demander la résidence permanente (par exemple, en tant que travailleur qualifié ou
parrainage par le conjoint), et à demander éventuellement la citoyenneté si désirée. En tant
qu'une étude légale, nous sommes également autorisés à demander un contrôle judiciaire à la
Cour fédérale contre les décisions négatives concernant l'une des demandes susmentionnées. Ces
dernières années, nous avons commencé aussi à offrir des services spécialisés en droit du
divertissement pour les musiciens.
Comment ça marche ? Pour fournir des conseils juridiques, nous ferons d'abord par une
consultation initiale payante, qui se déroule normalement par vidéoconférence.
Quelle est notre offre ? Mentionnez les Shamrocks lorsque vous prenez votre rendez-vous afin de
bénéficier d'un tarif spécial pour votre consultation initiale, que ce soit à titre individuel ou pour
votre entreprise.
Qu'est-ce qui est inclus dans une consultation ? Nous examinerons vos documents en détail,
répondrons à vos questions et vous aiderons à comprendre les problèmes juridiques auxquels
vous êtes confronté. Nous discuterons des prochaines étapes possibles, des délais probables et
des coûts impliqués. Nous vous enverrons ensuite un courriel résumant la consultation. Vous
découvrirez peut-être même des options juridiques dont vous ne soupçonniez même pas
l'existence !
Que se passe-t-il ensuite ? Si vous choisissez de travailler avec nous sur votre dossier, nous
élaborerons un plan d'action adapté à votre situation, que vous approuverez ensuite dans un
mandat.
Le saviez-vous ? L'Irlande, le Royaume-Uni et le Canada reconnaissent les citoyennetés doubles
et multiples.
Quel est le lien entre Fogarty Étude Légale et la GAA ? Les ancêtres de l'avocat Stephen Fogarty
étaient originaires de Liscrea, près de Thurles, la ville où est née la GAA. Nous sommes donc
doublement fiers de soutenir le l'Association athlétique gaëlique Shamrocks de Montréal GAC!
Contactez-nous aujourd'hui utilisant le formulaire de contact de notre site web ou appelez-nous
pour assurer votre meilleur avenir au Canada.
Formulaire de contact:: www.fogartylaw.ca/contact
Téléphone: 514-633-9289
Sans frais: 1-844-689-9289
Adresse: 185 Avenue Dorval, Suite 106, Dorval, Quebec H9S 5J9
Visitez notre site