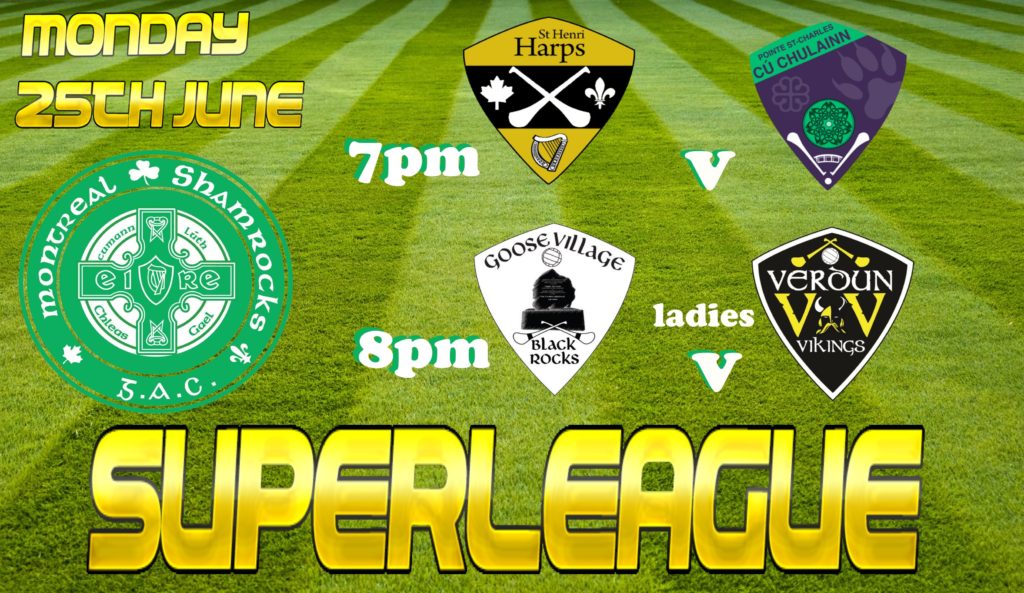 Week five of the summer superleague might have a hint of deja-vu as we see Ladies' Football and Hurling action on a Monday for the third week straight.
But there'll be no complaints from any of the teams togging out, as this season is still all to play for.
First up in the Hurling, a dominant PSC Cu Chulainn, riding high on back to back victories over Winter Superleague champions Na Fianna Rouges, will be facing the St Henri Harps for the first time this season. PSC will be looking to keep their winning streak alive and extend their lead a the top of the table, by putting one over a St Henri side that is still hunting for a win. But they're unlikely to have it all their own way, St Henri are always formidable and will have no intention of giving PSC so much as an inch in what promises to be a very tight clash.
Next the Goose Village Blackrocks will meet the Verdun Vikings in Ladies' football for the first time in the 2018 Summer Superleague. The Vikings are currently on the bottom of the table after two games and are hungry for a win to kickstart their season. They've come off the worse twice against current leaders the Griffintown Gaels so the vikings will be eager to start imposing themselves on this competition. But they won't find their opponents to be accommodating, a win for the Blackrocks would most likely bring them to the top of the table on points difference, and keep their designs of a 2018 double on track. Expect flowing football and constant battling in what will undoubtedly be a fierce game.
Both these fixtures are on Monday the 25th of June at the Vanier College
7pm – PSC Cu Chulainn Vs Na Fianna Rouges
8pm – Goose Village Blackrocks (Ladies) vs Verdun Vikings (Ladies)