Our club would not exist without our generous and noble partners.
Check them out below… and be sure to tell them we sent you!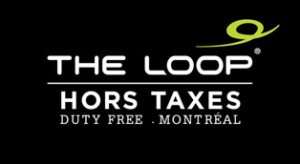 —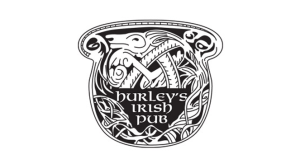 Céad Mile Failte (pronounced kadd-meel-a fall-cha) means "100 thousand welcomes" in Gaelic.
Established in 1993, Hurleys lies in the heart of Montreal. Offering live traditional music every night, 19 beers on tap, a selection of more than 50 single malts and 16 whiskeys and hearty fare. Hurleys laid-back atmosphere is a long-time favorite with locals and a destination for newcomers. Everyone from Steve Nash to Ewan McGregor have sampled our wares. Selling the most Guinness in North America you are guaranteed the perfect pint.
—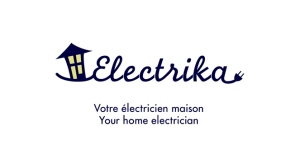 John Mcelligott, a master electrician with over 26 years of experience in the electrical industry, founded Electrika in 2004. Throughout his career, what John observed was how many electricians specializing in larger residential or commercial construction projects were using residential work as a "fill-in" for their schedules. As specialists in construction, these electricians often did not have the necessary training or aptitude for residential service work. The residential market was not being properly represented by a dedicated residential-only electrical contractor. It is with this foresight that John opened Electrika, a niche company for a niche market, a team of expert electricians servicing Montreal homeowners.
This is our specialty. Electrika focuses solely on home electrical repairs, installation and renovation in the greater Montreal area: downtown, West Island, South Shore and Laval. All our electricians have over 15 years of experience in the electrical industry; they are fully licensed and insured to work in your home with all the diligence it requires.
We believe in a personal touch approach to making ourselves known in the market. Referral and repeat business is important to us. We want every customer to be 100% satisfied with our service and work. We are confident that we meet this goal and that is why we offer a 100% customer satisfaction guarantee. If you are not 100% satisfied with the service we have provided, we will refund all of your money.
—
Canadian Immigration and Citizenship Attorneys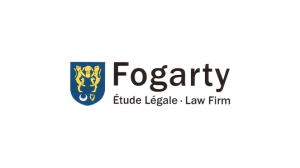 What we do: We enjoy helping Shamrock members and friends obtain legal status in Canada, renew or change their current status (example, from student to worker), apply for permanent residency (example, as a skilled worker or sponsorship by spouse), and to eventually apply for citizenship if desired. As a law firm, we are also authorized to apply for judicial review at Federal Court against negative decisions on any of the aforementioned applications. In recent years, our practice has expanded to offer specialized services in entertainment law for musicians.
How does it work? To provide legal advice, we start with an initial, paid consultation, normally held by video conference.
What's the deal? Mention the Shamrocks when you book your appointment, to benefit from a special rate for your initial consultation, whether as an individual or for your business.
—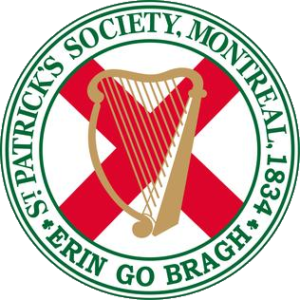 The St. Patrick's Society of Montreal was founded in March 1834, closely followed by the founding of the St. Jean Baptiste Society in June of the same year. The Society was not a political organization, but was largely charitable and national in purpose, and was principally social and educational. The Society was also non-sectarian.
The Society seeks to promote the Irish community in Montreal so that it can play a vital role in Quebec and Canadian society, which is made possible by the solid foundation laid by previous generations who made an outstanding contribution to the social, cultural, political, educational and religious life of the province. Inspired by its constitution, the Society continues to be the voice of the Irish population, so that it is heard in situations that affect the population's well-being.
In addition to playing a leadership role, the Society cooperates with other Irish organizations to maintain the strength and confidence of our constituent community. It confirms the historic role played by the Irish as a link between French and English – sharing the culture and religion of some, the language and the history of others.
The Society is always looking for new members, who are encouraged to help implement plans to promote a dynamic and passionate Montreal Irish community.
—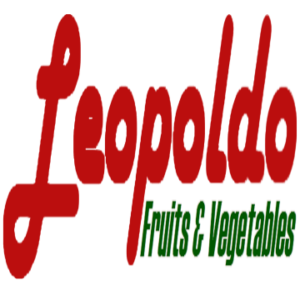 Conveniently located at the Jean-Talon market, when you walk into Leopoldo's you are greeted and served by our friendly, knowledgeable staff who have the combined experience of over 130 years with fruits and vegetables, are eager to help you. We strive to satisfy and delight our customers every single day.
Our fruits and vegetables stay fresh longer because each box is selected by our experienced buyers who personally handpick the many produce items that make it into our store within the hours of arriving from all over the world.
All Shamrock members get 10% discount upon showing their Shamrocks card.
Free delivery of orders above 50$ within Montreal and Laval are available Monday to Friday.
See website for more details
—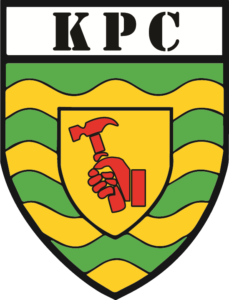 KPC Enterprises has 20 years of experience working in residential and commercial construction. Our goal is to offer our clients the latest and best building technology on the market at competitive prices. Our greatest objective is to use building material that is health-safe, energy-efficient, and durable. We believe that every project should be unique but reflect the values of a sustainable future.
Our company mission is to focus on promoting and constructing homes and commercial buildings using ICF (insulated concrete forms) technology. ICF construction has been around for decades but has recently gained significant attention with the spike in energy costs, the popularity of green building technology, and our collective concern with the damaging effects extreme weather can have on the durability of mainstream wood frame construction.
To find out more about our company and Insulate Concrete Form (ICF) construction, visit our website.
Facebook: @kpcenterprises
Phone: 438 932 1059
—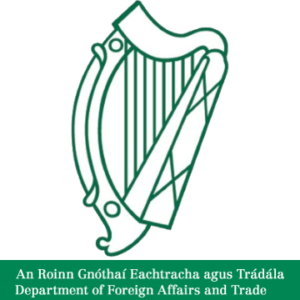 We would like to thank the Department of Foreign Affairs and GAA headquarters for their generous support for our Superleague and other events, through the Global Games Development Initiative. We are grateful for the support of this department in encouraging the growth of our games here in Montreal.